Set password strength, expiration and session-only for your team
Admin users can change the password strength and expiration for all users in a team.
To do this go to Admin > User > User password settings.
By default, the system is set for a minimum strength of 2.
Legalesign password strength is based on a hard to guess and easy to memorise system. Think of some unconnected words and mix in a couple of numbers and special characters.
Password strength explained: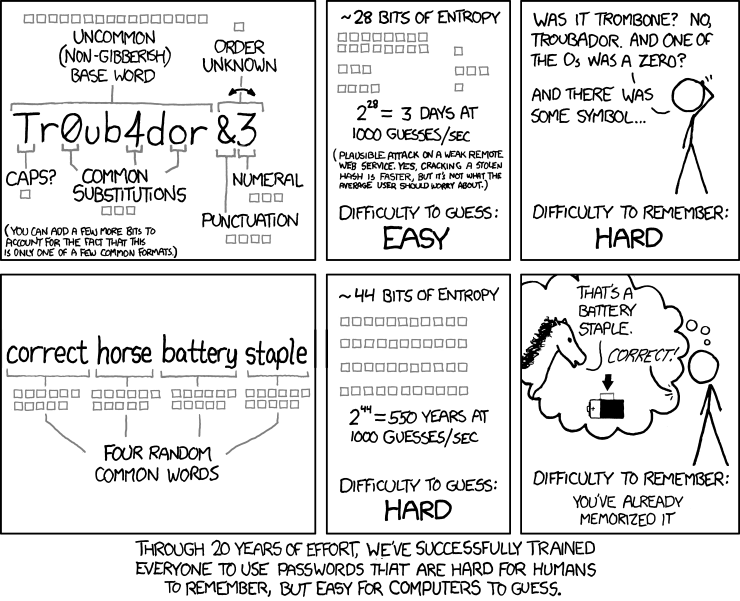 Attribution: XKCD
Tick the 'session only auth' box to force users to login each time they re-open the software. A 'session' closes when a browser window closes.
How to refine your password settings on Youtube
Forgotten passwords: Click here for guidance on how to change your password.
---